Welcome to Demolition Asbestos Survey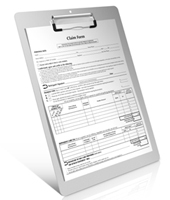 Tribeck Surveys: The company being a trading division of Tribeck Ltd can provide asbestos surveys which identify and give recommendations for the management of asbestos containing materials within your premises.
As a company we specialise in the provision of pre demolition and pre refurbishment surveys. With a team of trained demolition engineers undertaking the work we have the skills and knowledge to survey and assess individual structures.

Working nationally we can guarantee a turn around time for the sample analysis of 24 hours, post survey completion.
The HSE publication HSG264 sets out the methodology for asbestos surveying any premises for asbestos containing materials (ACMs).
It defines two types of asbestos survey:
The purpose of a management surveys is to locate, as far as reasonably practicable, the presence and extent of any suspect asbestos-containing materials (ACMs) in a building which could be damaged or disturbed during normal occupancy, and to assess their condition.
Management surveys can be presumptive or samples of suspect materials can be taken for analysis by a UKAS accredited laboratory. On some occasions management surveys can be a combination of sampling ACMs and presuming them. In both instances the ACMs are assessed and recommendations are made regarding their future management.
This survey may involve destructive inspection to gain access to all areas and is designed to be used as a basis for tendering the removal of ACMs from the premises prior to demolition or major refurbishment work. Samples are taken and analysed by a UKAS accredited laboratory. Where required this survey can be undertaken out of normal working hours to avoid premises disruption.
Each survey report pack includes:
A clear description of all materials inspected, sampled and tested along with identification of all positive asbestos containing materials.
An asbestos register of ACMs
Colour photographs of sampling points
Site plans indicating each sampling point
A certificate of analysis from a UKAS accredited laboratory
A CD with the full report in PDF format